Proud to Be Carter Myers Automotive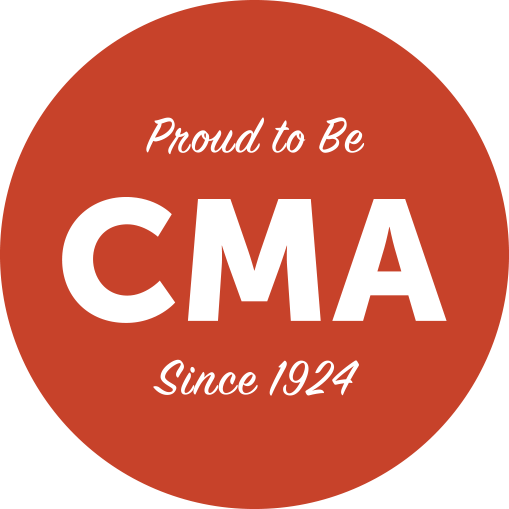 CMA's Colonial Chevrolet
was established in 1982 as Heritage Chevrolet and is still a proud part of Carter Myers Automotive. CMA is a fourth generation family and employee-owned business. Our company originated in 1902 as Stockdell-Myers Hardware Store located in downtown Petersburg, Virginia. The hardware store was liquidated and reincorporated in 1924 as Petersburg Motor Company, Inc. with H. Carter Myers serving as President.
When the stock market crashed and the Great Depression took hold, 
Elizabeth Myers, a Northwestern Insurance representative and 
Carter Myers sister,
 purchased company shares in order to give the company a cash infusion. 
After his death in 1934 his son, 
H. Carter Myers, Jr. took over as President. Carter Jr. kept the business going
 with the help of his aunt who continued to purchase shares. At one point she owned 75% of the business. Carter Jr. took a leave of absence to serve in the US Navy during World War II and returned to CMA in 1945. CMA saw substantial growth over the next 2 decades under his leadership.
CURRENT LEADERSHIP
H. Carter Myers III
, grandson of the founder, joined the company after graduating from the University of Virginia's McIntire School of Commerce in 1965. He was elected President in 1974 and is now our Executive Chairman. He has been very active in the automotive industry, serving as Virginia Automotive Dealers Association (VADA) President in 1995 and as Chair of the National Automobile Dealers Association (NADA) in 2002. He was named TIME magazine's 2011 Virginia Dealer of the Year. Mr. Myers was honored with the AIADA Lifetime Achievement Award in 2016.
Liza Myers Borches
became the 4th generation of the Myers family to join CMA team in 2003. She graduated from the University of Virginia McIntire School of Commerce in 1997 and worked with American Honda for almost seven years before joining CMA. In 2009 she became the first 4th generation dealer to be on the board of the Virginia Automobile Dealers Association. 
Also in 2009, Liza received a Salute to Dealers Award for her contributions to the Central Virginia community. In 2011 Liza was presented with The Athena Award, an international honor awarded to women who excel in business and philanthropy. In 2013, Liza was named one of the auto industry's "40 Under 40 Up and Coming Retailers." In 2015, Virginia Governor Terry McAuliffe appointed Liza to the Virginia Motor Vehicle Dealer Board. In 2020, Liza was named the Barbara Cox Woman of the Year
for her philanthropy and industry accomplishments. Liza serves as President and Chief Executive Officer of all Carter Myers Automotive businesses. 
Shawn Hays, General Manager of CMA's Colonial Chevrolet, joined CMA in 2019 after 12 years in other dealerships where he earned the title "Your Car Guy." He is the author of Build Your Brand, a guidebook for automotive salespeople to better use social media. Since becoming GM, Shawn has grown our staff and out inventory to better serve our customers.


We now have 15 dealerships serving Central Virginia. In the Richmond area we have CMA's Colonial Honda, CMA's Colonial Kia, CMA's Colonial Chevrolet, CMA's Colonial Hyundai and CMA's Colonial Subaru. In Charlottesville we operate CMA's Colonial Auto Center, CMA's Colonial Nissan and CMA's Volvo of Charlottesville. In Staunton we have CMA's Valley Chrysler Dodge Jeep RAM, CMA's Valley Honda, CMA's Valley Nissan, CMA's Valley Subaru and CMA's Valley Volkswagen. We also have CMA's Williamsburg Ford and CMA's Subaru of Winchester.

After more than 95 years in the automotive industry, our family's traditional values of integrity, respect and customer service are still the hallmarks by which we do business. Our 15 dealerships, 17 franchises, and 650+ employee-owners are committed to customer satisfaction. With a variety of products, a huge selection and financing that fits, we are here to meet your needs.
If you have any questions or suggestions about how we can better serve our community, please contact CMA's Colonial Chevrolet GM, Shawn Hays:
shays@cmacars.com
.
Hours
Monday

8:00 am - 8:00 pm

Tuesday

8:00 am - 8:00 pm

Wednesday

8:00 am - 8:00 pm

Thursday

8:00 am - 8:00 pm

Friday

8:00 am - 8:00 pm

Saturday

8:00 am - 6:00 pm

Sunday

Closed
Get Directions
Get Directions